#PoutineWeek February 1-7, 2023!
🍟The Official #FrenchFryCapitalOfTheWorld® Celebrates its first #PoutineWeek!🍟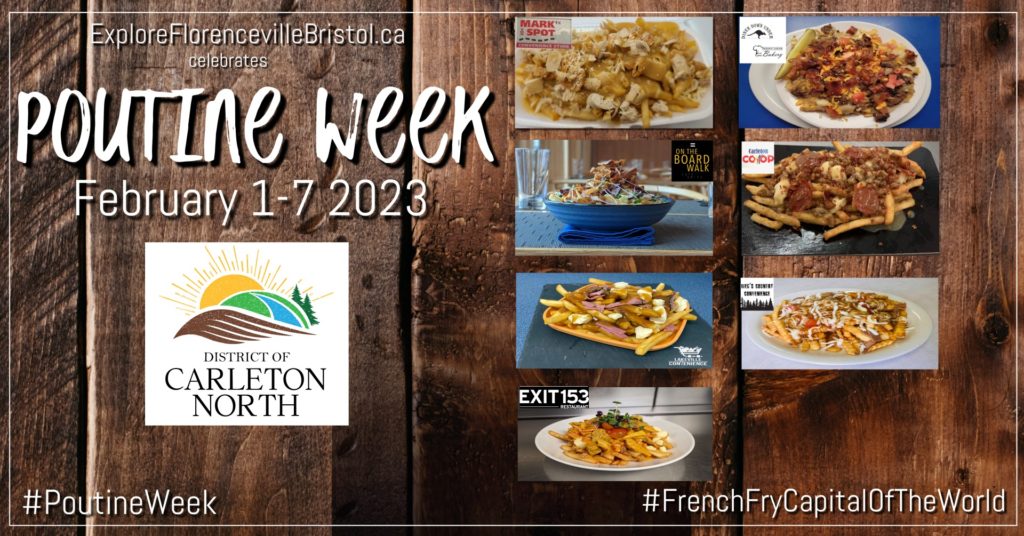 Florenceville-Bristol is celebrating its first ever "Poutine Week"! The week-long event runs from February 1-7 and features several restaurants and take-outs throughout the entire District of Carleton North. As the official "French Fry Capital of the World®", we felt it's only suiting for us to be a part of any celebration that involves golden delicious French Fries!

This year's event had seven operators accept our invitation to participate:
EXIT 153 = "Butter Chicken Poutine" $20 + tax
*For more information including hours of operation, please visit each link above.
Plan to get out and have a little fun over the next week to try these specialty poutines!
Thanks to each participating restaurant for their efforts!

#PoutineWeek | #FrenchFryCapitalOfTheWorld | #ExploreFlorencevilleBristol